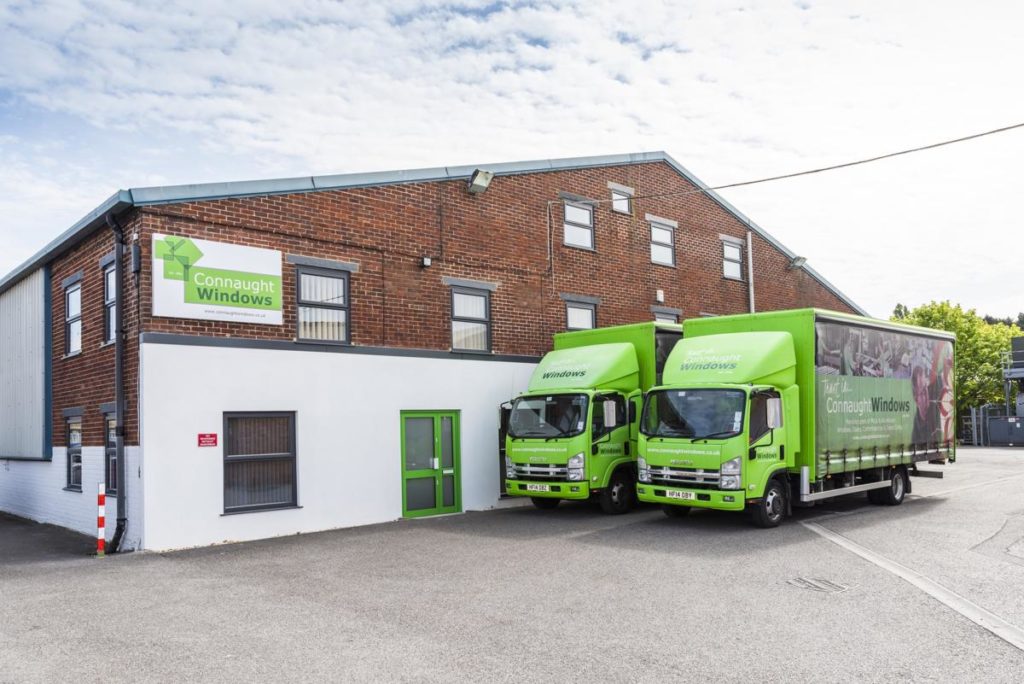 Here at Connaught Windows, we are proud to announce our acquisition of new machinery for our sealed unit and PVCu production departments. These wonderful new machines are only made possible thanks to our incredible team that has worked hard to provide our customers with industry-leading double-glazed products. We are excited to see how this new growth will improve our manufacturing capabilities. These fantastic new machines are sure to improve our production rates, which means better lead times for our installation and trade customers. No matter what the future holds for us, we strive to continue investing in our manufacturing capabilities and the team behind our new machinery for many more years to come. 
We have recently invested in our PVCu welding department, letting us create more market-leading PVCu windows, doors, and conservatories. You can learn more about our PVCu window range here on our website.
With this increased production, we strive to continue providing our customers across the South of the UK with high-quality, secure products that combine efficiency with beautiful style. Should you be in need of our PVCu or aluminium windows, doors, conservatories and sealed units then get in touch with us at 01202 525212. Our friendly team would be delighted to answer any questions you may have. Alternatively, you can also contact us via our online form, and we will get back to you as fast as possible.
Safe & Secure Products
All our products are produced to be compliant with BS EN 14351 and BS EN 1279. Additionally, just in time for our new machinery, we have also achieved the safety standard BS6375 thanks to us succeeding in a series of rigorous inspections and tests, which means that we can also supply products that comply with PAS24. Connaught Windows takes safety seriously, which is why we're proud to be certified by these accreditations. You can have peace of mind knowing that when you buy from Connaught Windows, you're buying doors and windows built with customers' homes' safety in mind as a top priority.
We offer a selection of hardware accessories through our reliable suppliers.  Additionally, our range of windows and doors is built to last, using materials such as PVCu and aluminium, which are modern materials capable of withstanding almost any weather conditions or intrusion attempts. The high tensile strength of these frame materials means that they can resist cracking and warping under pressure, so they can last longer and function smoother for decades with minimal wear or maintenance requirements.
Why Choose Connaught Windows?
Connaught Windows is a family-led manufacturer of PVCu and aluminium windows, doors, conservatories and sealed units. We have been providing installers and trade customers with quality, friendly manufacturing services for almost 30 years. Since our inception in February 1994, we have worked hard to manufacture safe and beautiful double-glazing products that we ourselves would want to be installed. Our quality and efficiency have only increased throughout our extensive history, and this new machinery is only the next step in our long path to success!
When you choose Connaught Windows, you choose a reliable manufacturer that believes in crafting long-lasting, elegant doors and windows that don't compromise on security or performance. We offer extensive customisation options, such as anti-fade colours, accurate woodgrain foils, and stylish hardware. No matter if you live in a traditional or contemporary home, we're sure to have something that suits your property's aesthetic perfectly.
Our sales team is comprised of knowledgeable experts capable of answering any questions you may have surrounding our bespoke products. 
Connaught Windows Prices
Get in touch with Connaught Windows for high-performing, customisable windows, doors, and conservatories. If you're an installer within Dorset, Hampshire, Wiltshire, Somerset, West Sussex, Surrey, or West Berkshire, then call us today at 01202 525212 to be supplied with our bespoke double-glazed products!
If you would like to discover the range of double-glazed items we offer, you can find our range of PVCu windows here, and you can click here to learn more about our aluminium windows and doors. Please email our sales department for further information at  sales@connaughtwindows.co.uk.