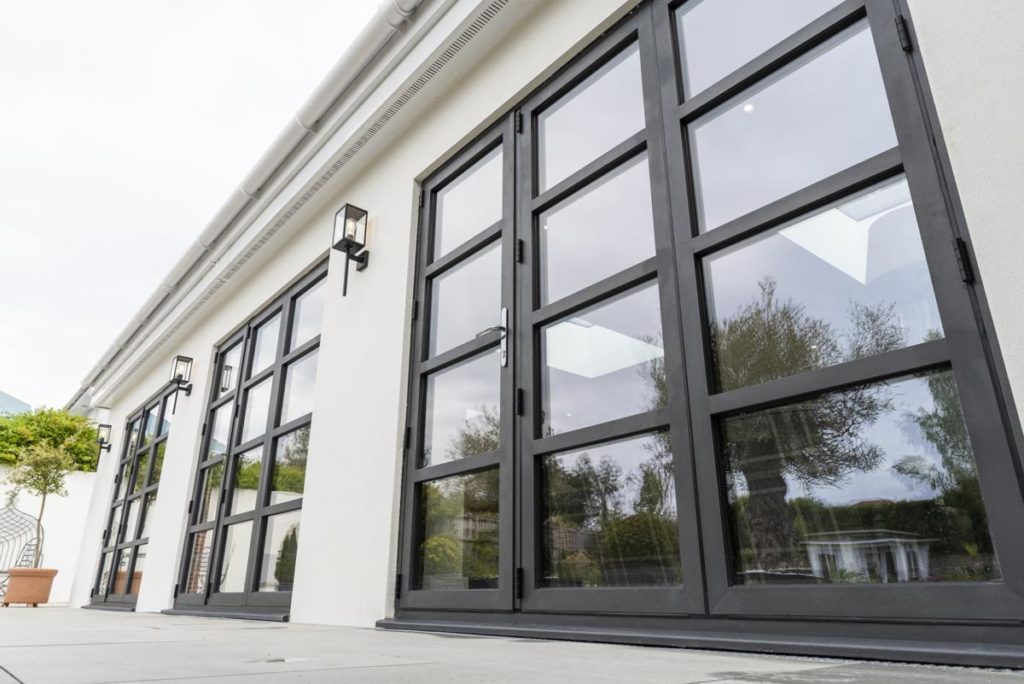 For most homeowners, the first thing they want out of a new window or door installation is security. This priority is at the forefront before style, colour, or material comes to mind, as feeling safe and secure within your property is integral.
At Connaught Windows, we are proud to be accredited with a series of safety certifications, with one of our newest ones being the PAS24 Gold Standard. 
What Does It Mean To be PAS24 Certified?
While PAS24 is similar to Secure by Design, they have a few differences that set them apart. For example, Secure by Design is a police security initiative that is operated by the UK police. It is designed to improve a home's security while also reducing the level of crime, but its primary objective is to keep the homeowner safe. 
Meanwhile, PAS24 is also a security standard that is achieved through a rigorous series of tests to ensure that the product has been assessed to meet high-security standards.
What Does PAS24 Test?
All our PAS24-certified products have been tested in a variety of meaningful ways to assess the window or door as a whole rather than individual components. This allows us to offer a product that won't have weak spots, and customers can have peace of mind that every part of our windows and doors can provide excellent security. All tests are conducted outside of Connaught Windows by PAS24 assessors.
Below is a short description of some of the tests our products go through to be PAS24 approved:
Impact Test:
The impact tests involve a mixture of assessments to replicate some of the devices and objects an intruder may use to gain entry through the window or door.
Mechanical Loading Test:
A mechanical loading test simulates the pressure that would be applied to a door or window if nail bars were to be used. Multiple loading tests are applied to get a broad range of results.
Manual Cutting Test:
This relatively simple test has the assessor attempt to try and open the door or window by making a hole in the product. The aluminium and uPVC we manufacture our products with are robust and can withstand these attempts.
Manipulation Test:
The manipulation tests are similar to the manual cutting test. However, these tests have the assessor attempt to gain entry by disengaging or destroying the locks or hinges within the door or window.
Is PAS24 A Legal Requirement?
All new builds are required to provide evidence that their windows and doors have passed the security aspects of PAS24. So any installer that is fitting new windows and doors into a new dwelling must first show that all products have passed the relevant PAS24 inspections and assessments. 
However, PAS24 is only required for residential dwellings. Commercial buildings do not need to be PAS24 certified.  If any are in doubt, you should contact building control.   
Older dwellings can still greatly benefit from having PAS24-certified windows and doors, as the safety tests applied to the products can grant peace of mind against unwanted intruders. Connaught Windows can provide woodgrain foils to help match older property's wooden aesthetics for those looking to install PAS24-accredited windows or doors without tarnishing the traditional style of the property.
Connaught Windows' Safe & Secure Products
Connaught Windows believes in delivering high-quality windows, doors, and conservatories that provide excellent security alongside exceptional customisation options. Since 1994 we have been manufacturing bespoke products that have only strengthened over the almost thirty years we've been in business. By choosing Connaught Windows, you can expect durable products that are built to last and can look nearly as good as the day they were installed for decades with minimal maintenance required. 
We have a number of accreditations alongside PAS24, so you can trust our windows and doors to be able to withstand most intrusion attempts. Plus, the vast selection of Deceuninck-provided colourways we offer can help maintain the existing style of any property, new or old, so there's no reason not to invest in new safe & secure windows and doors by Connaught Windows.
Connaught Windows Prices
Connaught Windows are a proud provider of aluminium and uPVC windows, doors, sealed units and conservatories. We can offer a vast selection of colours, styles, hardware and glass options so you can design the perfect products for your customers. Get a quote today by filling out our contact form with your details and queries, and we'll get back to you as soon as possible. Alternatively, for further information, call us at 01202 525212 or email us at sales@connaughtwindows.co.uk.