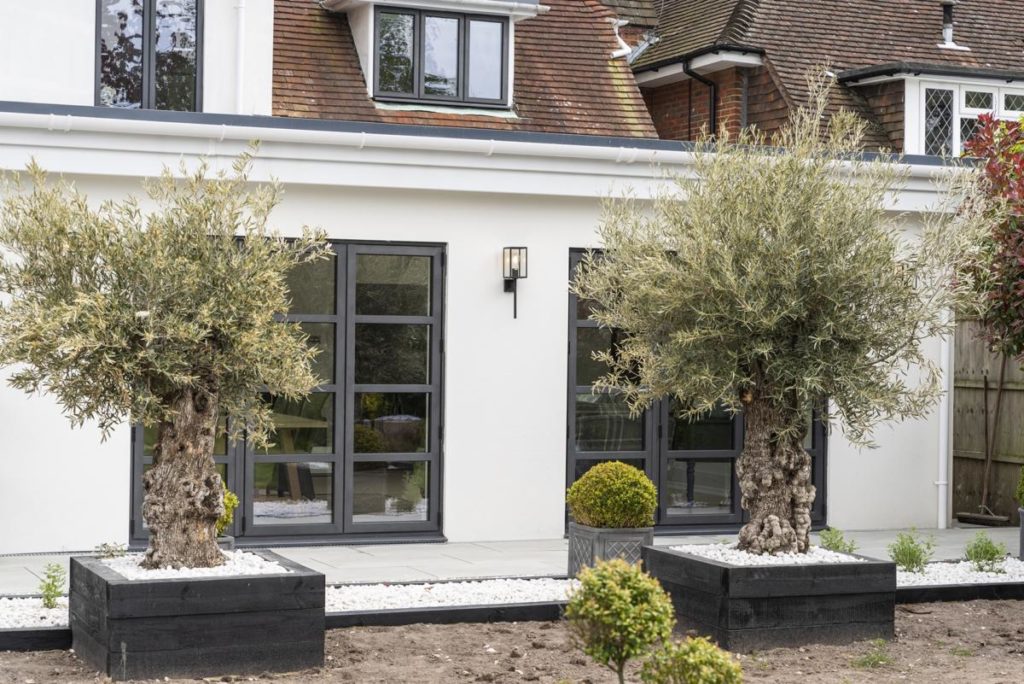 The building regulation updates were released on the 15th of June 2022 and included a series of important changes to the way home improvement businesses manufacture products for new buildings. Each of the 3 following building types must comply with all the new regulations: new residential structures, existing residential structures, and buildings other than dwellings.
Here at Connaught Windows, we have comprised some of the new regulations below so that you can better understand how these changes affect the windows and doors we have to offer.
Part F: Trickle Vents and Ventilation
One of the new regulations includes trickle vents now being required to be included in any new window and door that is to be installed in new or existing buildings.
But what is a trickle vent? 
Trickle vents are small openings within a window or other building component, such as a door that allow a small amount of ventilation to persist even when the door or window is shut. Some trickle vents are built to remain open permanently, while others can be constructed with an open and close function. While trickle vents can allow tiny amounts of heat to escape, they have the much-needed benefit of helping airflow. They prevent the build-up of condensation and mould while helping keep a room fresh and free from pollutants.
To learn more about the importance of trickle vents and how they can improve the safety and efficiency of a property, click here to check out our trickle vents blog.
Part B: Fire Safety
This section outlines all the new fire safety measures that must be adhered to in order to protect building occupants, firefighters, and nearby residents in the event of a fire. The standard regulations one could expect to see are still implemented, such as escape routes, the ability to contain a fire internally to prevent it from spreading, and external fire spread.
However, there are additional rules in place, including an increased ban on combustible materials used in and on the exterior walls of homes and other buildings. The new regulations ensure that the ban applies to hotels, hostels, and boarding homes.
Our windows are manufactured to order and can be crafted to allow access to fire escape routes outside of flats and other buildings if necessary.
Part L: Energy Efficiency and Power Conservation
Part L compliance requires residences to follow certain energy efficiency standards. The regulations include minimizing heat gains and losses, as well as air permeability and pressure testing.
An important change is that the maximum flow temperature in a central heating system has decreased from over 75C to 55C. Our windows and doors can make an excellent addition to almost any home across the UK looking to improve its energy efficiency. With our bespoke glazing, homeowners can rely less on their central heating system as the space between the panes traps air, helping to retain natural heat within the home.
Part O: Prevention of Overheating
One issue that has hit many UK homes is overheating, which is when homes lack a way to efficiently reduce the amount of heat retained within, leading to an uncomfortable place to live. The new regulations provide recommendations on how to create means of removing excess heat from residential structures. 
With our trickle vents and customisable hardware, our windows and doors can be easily opened and shut with increased ventilation to ensure good air circulation no matter the time of year. 
Products You Can Trust
Here at Connaught Windows, every one of our products is manufactured with every regulation requirement taken into account with the utmost seriousness. We understand that safety and efficiency are the top priorities for our customers, which is why we strive to craft products that surpass regulatory building requirements without compromising on style and customisation. 
Our bespoke glazing offers fantastic low U-values, which ensures that homes can conserve energy with greater efficiency. The windows and doors we manufacture are a great choice for new buildings needing to reduce their carbon emissions to meet the new standards being made to lead the UK into a net zero way of living.
You can rely on our professional team to answer any questions you may have about how we ensure our standards are always met with our products by filling out our contact form. We'll answer your queries as fast as we can to give you total peace of mind.
You can learn more about the new building regulations via the government website.
Connaught Windows Prices
We manufacture efficient, stylish windows, doors, and conservatories for installers and customers across the southern coast of the UK! If you're interested in our products and would like to learn more, give us a call at 01202 525212, or you can use our contact form to send us a message, and we'll contact you as soon as possible. If you have a particularly large order and are unsure about how much it will cost, you can get a quote via our online quoting tool.