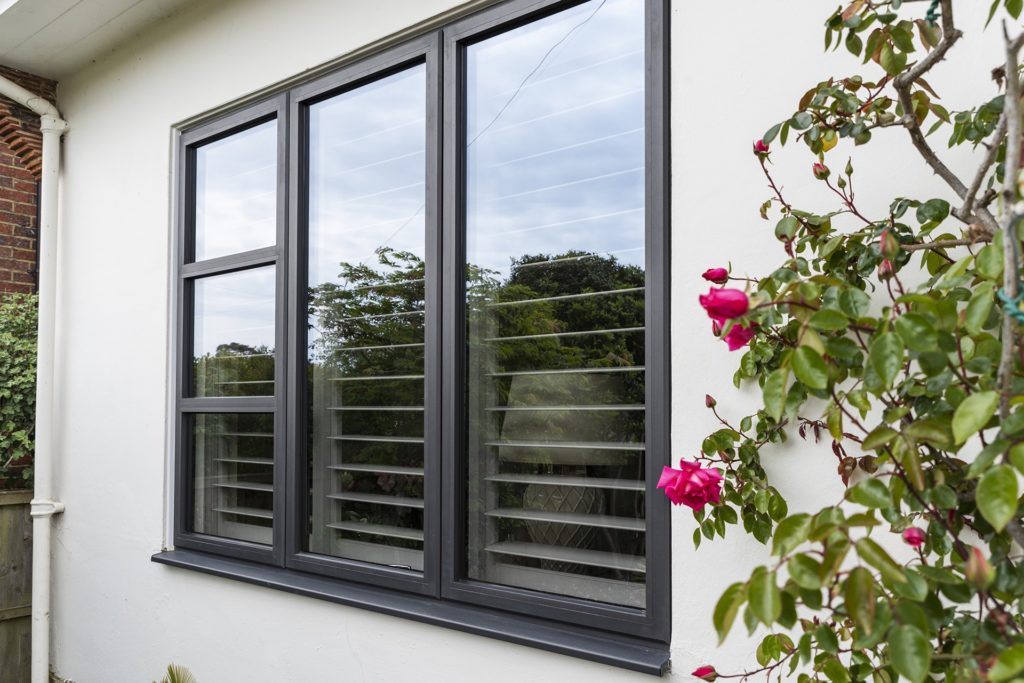 uPVC and aluminium are both incredibly popular modern materials for constructing windows and doors, and both of them can be seen across almost every building across the UK and the rest of the world. But what makes them so popular? What about these materials makes them so much more sought after than traditional timber? What is the difference between uPVC and aluminium? 
Find out the similarities and differences between uPVC and aluminium below or discover our extensive range of windows and doors on our website. We can offer highly efficient and long-lasting uPVC and aluminium, so no matter what you choose, we can have something for you.
What Makes Them Different?
There are many differences between uPVC and aluminium, and homeowners across the UK all have individual tastes and preferences, making it essential to understand the best choice when installing their new windows, doors, and conservatories.
Strength & Durability
One of the most notable differences between the two materials is that aluminium is a metal, and uPVC is a type of plastic. While both materials have very high durability, aluminium has no need for reinforcements. 
Colour Options
While both uPVC and aluminium can be in coloured profile sections, the Aluminium has a wider range of colours available to enhance any residential or commercial property, such as schools, shops or hospitals. 
Unique Designs
As these materials are crafted using different methods and have their own unique textures and properties, they typically end up having designs that provide their own distinctive aesthetic. 
What Do They Have In Common?
Surprisingly, uPVC and aluminium have many similarities, making it easier to determine which is best for your customer's property. Our uPVC windows and the Alitherm 400 windows are a 70mm system and are internally glazed. 
Thermally Broken Profiles
A thermally broken profile has a specially designed hidden hollow chamber containing a small amount of material that is good at containing heat. Both uPVC and aluminium frames are built with profiles in order to enhance their energy efficiency, by working in tandem with bespoke double glazing. 
At Connaught Windows, our uPVC windows come multi chambered profiles as standard and highly efficient double glazing with the ability to upgrade to our 'A' rating containing Argon gas.
Sustainable Construction
While most people would assume that uPVC can't be sustainable due to it being a type of plastic, uPVC can actually be collected and melted down to be used again within brand new profiles and products. Aluminium is also very easy to melt down and reforge into new windows and doors just like almost any other metal. They can also both last for decades with only minimal upkeep, as neither material will absorb moisture or decay. 
Why Choose Connaught Windows?
Connaught Windows has been a family run business for almost 30 years, and over that time, we have continued to support and develop our community alongside our growth. We manufacture and supply high quality uPVC and aluminium windows, doors, and conservatories, making it easy to find a product that suits your customer's needs. Our extensive customisation options go beyond just colours, as the variety of glazing we offer can help match our windows to almost any style of home, both contemporary and classical.
Learn more about Connaught Windows and the team behind our products on our website here. Or get a quote now with our simple to use quoting engine and start designing your new window or door today! 
uPVC & Aluminium Window & Door Prices
Contact us today for a price on uPVC or aluminium windows, doors, and conservatories. Call us at 01202 525212 or fill out our contact form for more information, and we'll get back to you as soon as possible. We have an excellent range of uPVC and aluminium products to offer.