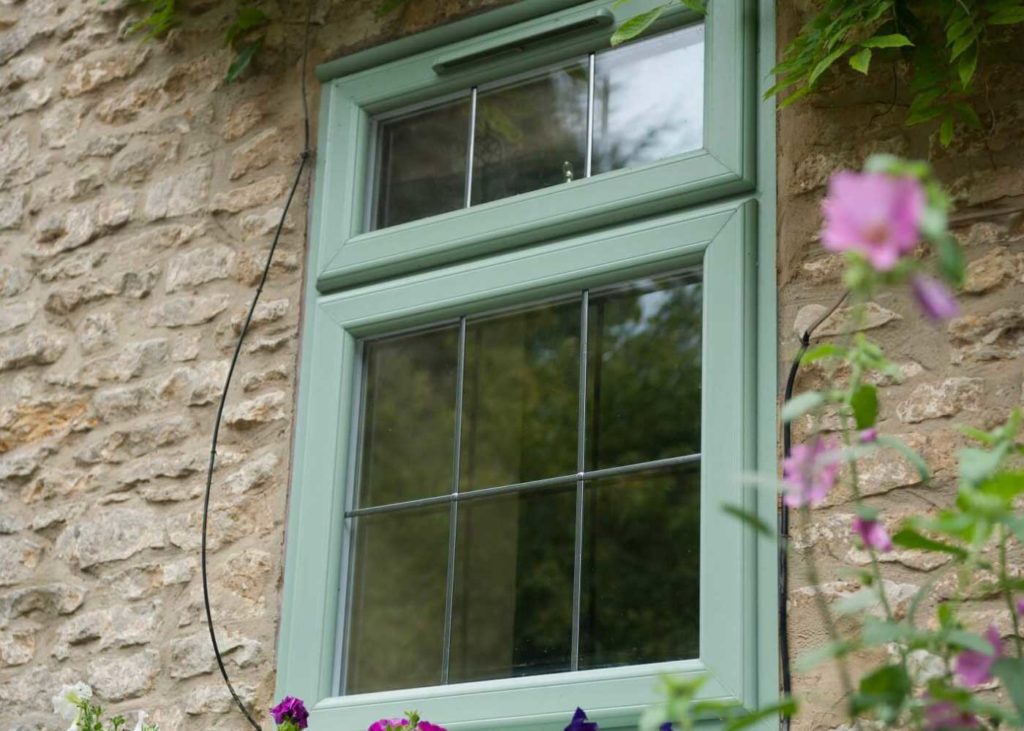 If you're looking for uPVC windows and doors with extensive colour options to suit almost any property, then look no further than Connaught Windows. As manufacturers of highly efficient and durable windows, doors, and conservatories for almost 30 years, we have a vast collection of colour foil options for all our uPVC product ranges.
Woodgrain Foils
We can offer more than just colours. Many of our options come with highly accurate woodgrain foils that have been specially designed to mimic the look of real traditional timber. These woodgrain foils can provide a classic look to a modern home while granting all the significant benefits that only uPVC can provide.
From English Oak, Irish oak, Black ash, or Nut tree any home can benefit from these nature inspired collections, check out our website for the full colour palette. 
Heritage Foils 
The Heritage Colour Collection has been designed to provide a timeless look and is perfectly crafted to suit period homes. We can provide this colour range for our patio doors, flush sash, and decorative systems or alternatively we can supply in our chamfered system as a special order with extended lead times. 
Alternatively, the Heritage Foil options also include an Anthracite Grey Smooth externally with a Heritage White Foil internally.  This set up creates a different look which to a more contemporary finish.  
Simple lighter colours can easily be incorporated into a wide variety of homes whether they are grand manors or quiet cottages, and this collection can help bring sophistication to all why not choose Classic cream as his can suit any backdrop.
With Chartwell green, a homeowner can invoke the sense of nature across their property and blend in with the surrounding foliage. By choosing from the more natural colour schemes, a homeowner could enjoy a more vibrant home that could match beautifully with other soft and bright colours.
Whatever feeling you want your uPVC products to create, it's easy with the Heritage Colour Collection.
Colour Express
The Colour Express range is available for all our uPVC profiles except for our vertical sliders and can be coloured with both sides or colour on one side and white on the other for a fully customisable home. These woodgrain foils come in all sorts of colours, so choosing the right colour for your project whether it be a brick or rendered finish couldn't be any easier. 
Darker woodgrains such as nut tree can grant a regal sense of style to larger homes with deep wooden hues that could fit beautifully with gold coloured hardware which we can also provide for many of our uPVC windows or perhaps Irish oak or golden oak can give an alternative choice.  
Whatever your choice, these woodgrain foils can stand up to close scrutiny and homeowners won't have to be concerned about high maintenance requirements like with real timber frames. Thanks to the extrusion of modern uPVC, you'll never have to sand or varnish windows and doors again, and our colours and foils can even withstand harsh weather conditions for total peace of mind.
Colours By Deceuninck
With the Deceuninck colour range, we can offer 26 beautiful colourways from stock to fit your project needs. The 26 colourways have been specially designed to cater to all tastes, mixing popular traditional silver and grey with luscious greens and deep rouges. 
We are able to offer these colours on an extended lead time for all our uPVC products except for our vertical sliders and just like our Colour Express options we can provide colour on both sides or colour on white. 
Please note that the Bronze Metallic, Pyrite Metallic, and Silver Bullet colours are specifically only available for the Chamfered system.
Why Choose Connaught Windows?
With Connaught Windows, you can provide homeowners with sophisticated custom window installations that are built to provide robust performance while looking their best for decades. We can provide not just a variety of colour schemes, but also a massive collection of glazing styles and elegant hardware options to truly make your uPVC windows unique. Discover the rest of our glazing customisation features here.
We can offer a broad variety of uPVC windows, such as casement, tilt and turn, flush sash, French casement, and sliding sash windows. 
uPVC Window Prices
Get your free quote now by using our online quoting engine, or call us on 01202 525212 for more information on our extensive uPVC colour options. Leave your details on our online contact form or email us at sales@connaughtwindows.co.uk, and we'll get back to you with answers to your questions and queries as soon as possible. We look forward to hearing from you!