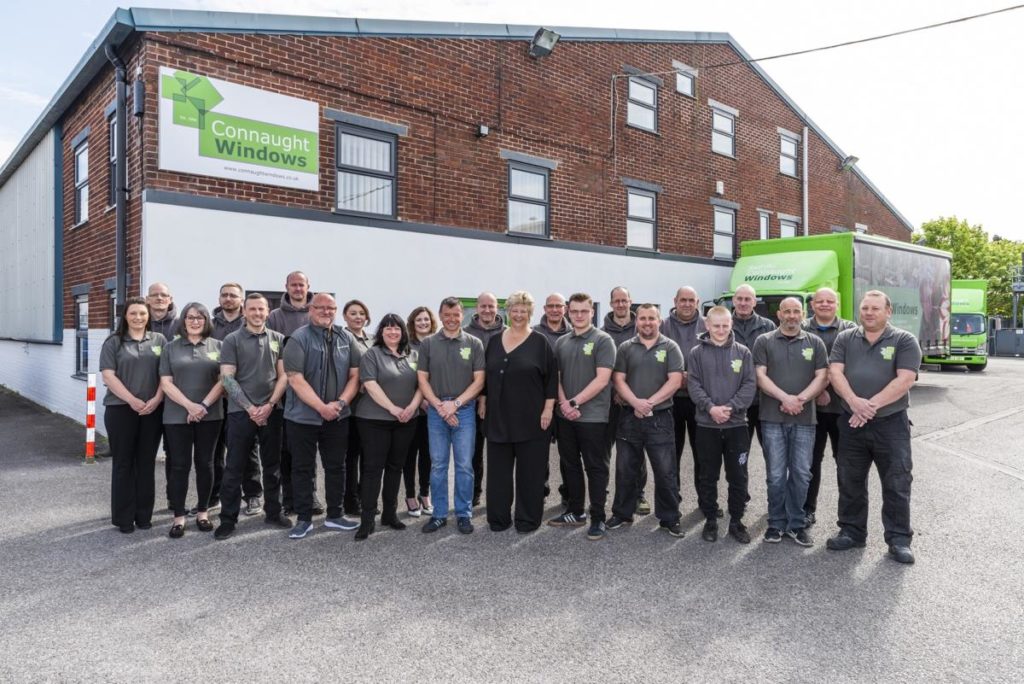 Connaught Windows is proud to celebrate its 29th anniversary in business! As we reflect on the growth of our business over the last almost three decades, we would like to give our thanks to the wonderful customers and sales team that has made our success possible.
Looking forward to the future, we wish to continue offering a great service and goods to all our customers. We have many expansive plans to further push our business forward to new heights, and we're pleased to say that these past decades are just the beginning!
Manufacturing Better Standards For Almost 30 Years
We have been providing installers and trade customers across the UK with bespoke glazing products for almost 30 years. Throughout our extensive career, we have grown from a small family-run business in 1994 to industry leaders. However, in spite of this amazing growth, we have never lost sight of our original mission to manufacture premium home improvement solutions across the south coast that offer high-quality efficiency without compromising on style and beauty.
We're pleased also to announce our procurement of new machinery to help us continue to celebrate our growth as a business. Connaught Windows believes in investing in our people and products to ensure that we can continue providing market-leading products, like doors and windows, to trade customers and installers across the south coast of the UK.
If you're looking for a manufacturer capable of crafting all kinds of home improvement products, you're in the right place. Our products are perfect for any sized project, even if you have a particularly large build. We can manufacture matching collections of windows, doors, and conservatories to create a gorgeous aesthetic. Additionally, thanks to our new machines, we can provide short lead times to help you create your dream project without delay.
What Makes Connaught Windows Special?
Connaught Windows manufactures windows, doors, and conservatories that can suit almost any home. Whether you live in a traditional conservation area or a contemporary new building, we will surely have something for you. Over the past almost 30 years, we have developed an extensive range of customisation options. 
We cover a vast range of areas across the south coast, such as Dorset, Hampshire, Wiltshire, Somerset, West Sussex, Surrey, West Berkshire, and the surrounding areas. If you're an installer within or around any of these locations and are looking for a manufacturer of high-performing products, then give us a call at 01202 525212. Or fill out our contact page, and we'll get back to you and answer any questions you may have about our manufacturing process.
Despite our immense success and growth over the decades we've been in business, we are still, at our heart, a family-led business that believes in the team that makes our products possible. When you choose Connaught Windows, you're choosing a reliable manufacturer that treats its customers and its team of professionals with care and support. 
Furthermore, we continue to support our local communities to help them share in our success. We have proudly sponsored Bournemouth Rugby Club for years. As a home improvement business, we also love having the opportunity to help the people behind the properties we improve with our products. It's just another way that Connaught Windows helps our community excel and grow.
Connaught Windows Prices
Our industry-leading, quality windows, doors, and conservatories can enhance the efficiency and aesthetics of any home! Whether you're an installer or a trade customer within the south coast area of the UK, you can take advantage of our high-performance double-glazing products.
To learn more about the extensive series of products we have available, check out the rest of our website here. We manufacture both PVCu and aluminium windows and doors with all kinds of functionality options. Plus, our glass products range gives you the customisation to build the perfect product to suit your needs. Any further information required please email our sales line today at sales@connaughtwindows.co.uk 
Or, if you have any questions regarding our services, call our team at 01202 525212, and we'll be happy to answer. Alternatively, you can also fill out our contact form with your details, and we'll get back to you as soon as possible. We look forward to hearing from you!