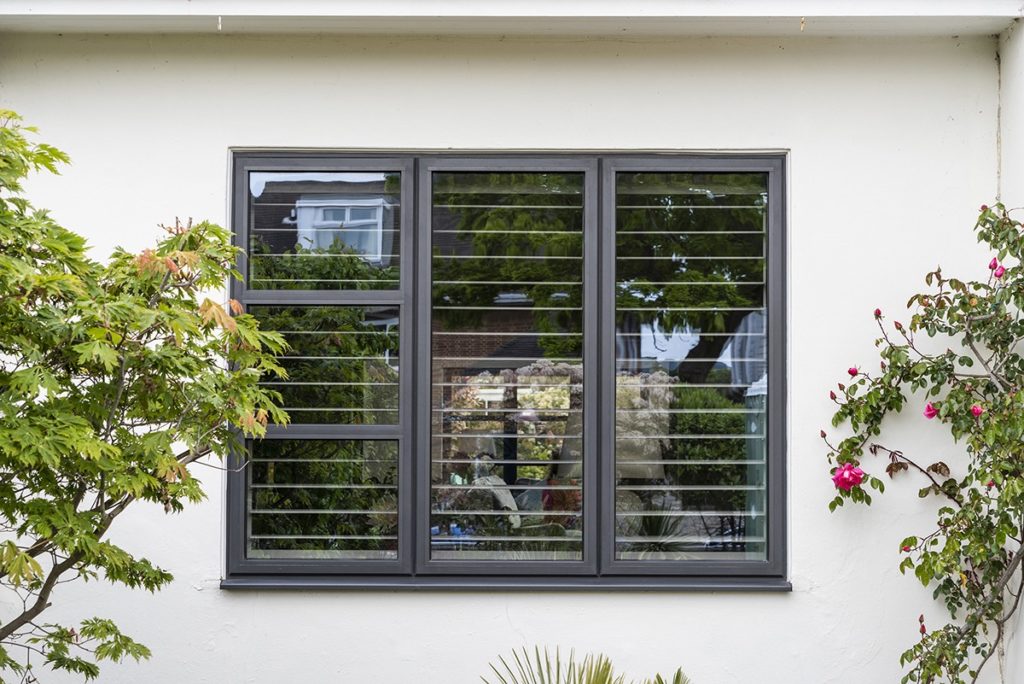 In recent years, aluminium windows and doors have gained immense popularity among homeowners, architects, and builders. With their sleek and modern design, exceptional durability, and energy efficiency, aluminium frames have become a top choice for those looking to enhance the aesthetics and functionality of their homes!
There are multiple advantages of aluminium windows and doors, which is why they have become a preferred option in the construction and renovation industry.
Strength and Durability
One of the key advantages of aluminium frames is their strength and durability.
Aluminium is a robust material that does not warp, crack, or rot over time, ensuring long-lasting performance and minimal maintenance requirements. This durability makes aluminium windows and doors a cost-effective investment that can withstand the test of time.
Modern Design
The sleek and modern design of aluminium windows and doors adds a touch of elegance and sophistication to any architectural style, whether it be contemporary or traditional.
With their clean lines and seamless integration, aluminium frames create a seamless connection between the indoor and outdoor spaces, enhancing the overall visual appeal of your home.
Energy Efficiency
Aluminium frames are energy-efficient, helping to contribute to a greener environment.  Modern aluminium windows and doors feature a polyamide thermal barrier that enhances its thermal performance. 
This means that with any new project you are creating a comfortable and energy-efficient living environment for your customer. By choosing aluminium frames you are reducing the carbon footprint.
Low Maintenance
Compared to other materials like wood, aluminium requires minimal maintenance. Unlike wood, aluminium frames do not need regular painting, sealing, or staining. 
This low-maintenance characteristic of aluminium frames makes them a convenient choice for busy homeowners who want to spend less time on upkeep and more time enjoying their homes.
Enhanced Security
We offer a range of security specifications and options for our Aluminium frames and they can be upgraded to PAS24 for any new build projects. 
Versatility and Customization
Aluminium frames offer endless possibilities for customisation to suit your customer's design preferences and architectural requirements. They are available in a wide range of colours, finishes, and styles, allowing you to create a unique look that perfectly complements your project.
Whether it's a classic or contemporary design, there are aluminium windows and doors to match your aesthetic preferences. With their versatility, you can achieve the exact look and feel for any installation.
Sustainability
Aluminium is a highly sustainable material with excellent recyclability. It can be recycled repeatedly without losing its quality, making it an eco-friendly choice for windows and doors. Opting for aluminium frames demonstrates your commitment to reducing environmental impact and promoting a circular economy.
Conclusion
It's good to note that aluminium windows and doors offer numerous advantages, making them a popular choice among homeowners and builders alike. From their strength and durability to their modern design, energy efficiency, low maintenance, enhanced security, and customisation options, aluminium frames provide a winning combination of functionality and style.
If you're considering this product for your next project, exploring the advantages of aluminium frames is definitely worth considering. They offer a long-lasting investment to your customer's property that would enhance the home's beauty, comfort, and value.